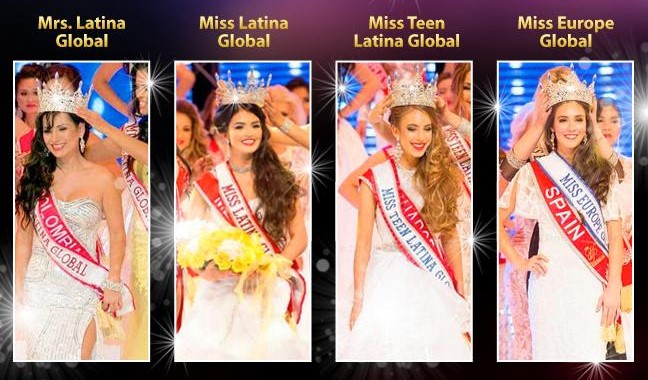 2017 Miss Asia USA & Miss Latina Global Pageant Enrollment
A Nationwide Search for Contestants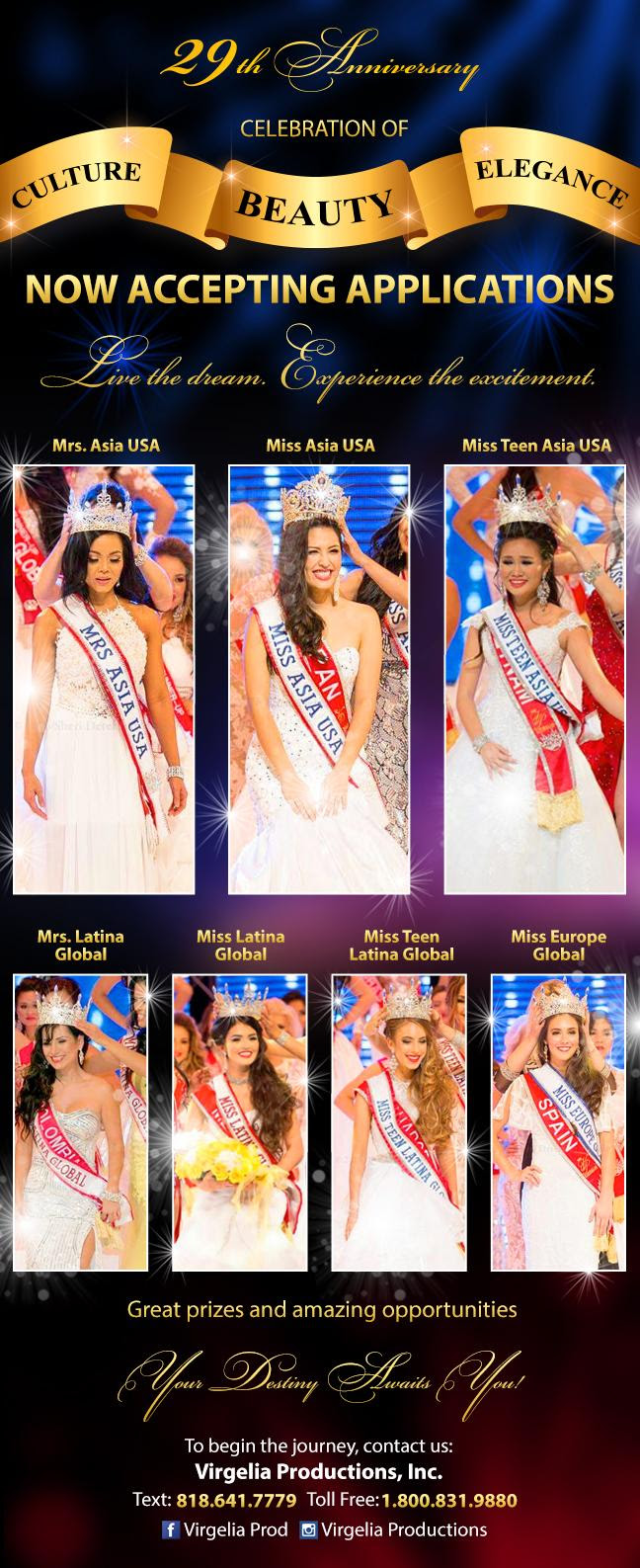 Now accepting applications for 2017 contestants!
  This year's contestants will compete for an amazing array of prizes, including FULL COLLEGE scholarships for a BA or MBA degree, cash prizes, acting scholarships, photo shoot packages, elegant evening wear, various shoes, a majestic crown, sash and a year-long reign as the title holder of the premier pageants for Asian, Latina and European women.  The pageants will take place at the Redondo Beach Performing Arts Center on Saturday, November 18, 2017.  In addition to the prizes, contestants will receive various gifts from the sponsors, training in pageantry and modeling, social graces and leadership workshops, an overall personal and professional advancement.  Invitations to attend a myriad of high profile red carpet events in Hollywood, Beverly Hills and the Los Angeles area, fashions shows, and fundraisers to support of various noble charitable organizations.  Each contestant will represent their ancestral country in order to promote their culture, tourism and strengthen our bonds through a unity of diversity.
No pageant experience necessary and all pre-pageant activities are non-mandatory.
Source: Virgelia Productions, Inc.
Comments
comments
Tagged with: Miss Asia USA, Miss Latina Global, Virgelia Productions